Having a uric acid reducer in your wellness cabinet is not debatable in this fast-paced, ultra-competitive and high-pressure era of modern life. You need a convenient, safe and vegan-friendly way of getting rid of hydrogen urate ion, which is a not-so-useful byproduct of the breakdown of the food we eat on a daily basis. What's more, taking specialty supplements for gout (even when you're not necessarily suffering from it) has been shown to be quite beneficial in delaying the onset of age-related joint problems. Our uric acid supplement and vitamin seek to reduce your risk of developing this debilitating disease while, at the same time, supporting your overall wellness.
One of the major reasons you need vitamins for gout stems from the fact that close to 90% of the modern guilty pleasures that we regularly indulge in contain a significant amount of purine. Uric acid is, as a matter of fact, the waste product that results from the metabolism of purine-rich foods. Which, as you would expect, can be quite a lot going by most of our lifestyle choices. Fortunately for you, we have developed uniquely formulated uric acid reducers and vitamins to help you counter this by infusing 100% naturally sourced ingredients into it.
Explore the Numerous Unsung Benefits of Our Specialty Supplements and Vitamins to Lower Uric Acid
Even with the best and healthiest of dietary regimens, it's inevitable that we will accumulate a load of hydrogen urate ions at some stage in our lives. Depending on your lifestyle choices, this can happen sooner or later; but it is bound to happen either way. And that's the reason it's imperative to get ahead of this inevitability by investing in a natural way to lower uric acid or vitamins, especially as you get older and approach your sunset years. Otherwise, you may find yourself in the unfortunate position of having to spend a ton of money buying gout medications over the counter later in life.
That aside, here are some of the unseen benefits of incorporating this cherry supplement for gout as early as today.
Superior and Unmatched Uric Acid Balance
Our natural uric acid reducer is optimized to aid the body in flushing out the excess hydrogen urate ions that build up following years of consuming purine-rich foods. And, make no mistake, a majority of the food, snacks and recreational drinks that we indulge in from time-to-time contain insanely high levels of purine. Which, of course, explains why crystalline arthritis flares tend to bother many people as they get deeper into middle-age and near their sunset years. Luckily, however, this herbal medicine for uric acid contains an array of unique ingredients that are tailored to stave off the onset of crystalline arthritis and other joint-related problems. Moreover, by flushing out excess hydrogen urate ions regularly, our specialty supplements and vitamins lend a hand to the healthy functioning of your kidneys and overall excretory system.
An Extraordinary Over the Counter Gout Relief for Healthy Muscles & Joints
This gout cleanse product works to effectively lessen the characteristic discomfort that plagues your elbows, hips and knees that sets in with age. Apart from giving you the much-needed relief to live your life unhinged, our over the counter gout relief is observed to boost your flexibility by supporting muscle recovery and full joint mobility at a cellular level. Overall, this supplement works hard to provide you with the necessary nutritional framework needed for proper stretchability and fluid joint movement.
One of the Leading OTC Gout Treatments for Safe Detoxification
Being one of the most sought natural supplements for arthritis emanates from the fact this formula employs a complex blend of ingredients that contain antioxidants. These antioxidants play a crucial role in neutralizing the effects of free radicals that we encounter on a daily basis from the external environment. By boosting the excretion and removal of these harmful toxins, this gout detox product promotes your entire wellbeing even in the midst of external aggressors coming either from the food you eat, the air you breathe or water you drink every day.
A Collection of Synergistic Ingredients for Unexcelled Gout Detox
Our detox uric acid supplement employs a matchless agglomerate of ingredients such as tart cherry, celery, turmeric, apple cider vinegar among others that precipitate the efficient and safe extraction of hydrogen urate ions starting from the cellular level. In other words, by eliminating this by-product of purine, this well-formulated uric detoxifying product puts you right on the course of staying clear of this debilitating condition even before it sets in.
What's even better is that our advanced plant-based formula has made the nutrients contained there-in extremely absorbable and easily digestible. So aside from lessening your risk of crystalline arthritis, this product also aids in the balancing of your body's pH levels, improves your digestion, eases swelling or joint discomfort and reduces dryness of the skin. Most importantly, the superior alkalizing properties of some of the ingredients employed here are believed to prevent the formation of gallstones by overseeing the removal of hydrogen urate ions.
Chanca piedra (Phyllanthus niruri) (herb), Celery (Apium graveolens) (seed), Tart cherry (Prunus cerasus) (fruit), Apple cider vinegar, Turmeric (Curcuma longa) (root), purified water, vegetable glycerin, potassium sorbate, natural flavor, citric acid, stevia
Formulated in the United States in strict adherence to recognized international quality control standards, this herbal medicine for uric acid formula is a product that is devoid of GMO, animal extracts/products, artificial additives, fragrances or toxic fillers. Not just that, our plant-based uric acid reducers are rapidly absorbed and assimilated into the body's homeostatic system to aid in the excretion of hydrogen urate ions within no time. This is thanks to increased bioavailability and easy absorbability that is virtually incomparable to what you'd get from capsule otc crystalline arthritis meds.
This gout cleanse product is designed and intended to be taken on a daily/regular basis with no side effects at all. And being a vegan-friendly product means that it should fit perfectly into your wellness routine if you're on a mission to lead a cruelty-free lifestyle or a staunch vegetarian. Speaking of which, the recommended dosage is two drops a day to improve your chances of flushing all excess hydrogen urate ions from your body. The reward is remarkably pain-free joints, better muscle recovery and enhanced support for your kidney function.
As much as our specialty supplements to lower uric acid have proven to be quite effective in restoring healthiness and cleaning out excess hydrogen urate ions, it is vital to bear in mind that they are not meant to treat, cure or manage any particular diagnosed or undiagnosed health condition. And even though this product has no known side effects associated with its long-term usage, it is advisable to consult with your physician or primary caregiver prior to using these drops if you are presently already on another over the counter gout relief or long-term prescri-ption. Lastly do not use this product if you're lactating or pregnant.
Q: How to cleanse out gout?
A: There are several approaches that you can employ to lessen your likelihood of developing crystalline arthritis. This includes limiting your intake of foods rich in purine, avoiding drugs or medications that can potentially raise your hydrogen urate ions levels and keeping your weight within a healthy threshold. Apart from that, get into the habit of avoiding alcohol, sugary and sweetened juices and substitute them with black coffee instead. However, arguably the most effective way of extricating yourself from the clutches of gout is by eating cherries or supplementing your diet with a product that employs tart cherries as one of its main active ingredients. Tart cherry, apparently, can improve one's joint health by lowering the levels of the hydrogen urate ions in your bloodstream. Aside from soothing crystalline arthritis, doing this also lessens internal inflammation and assists kidney function. Having said that, tart cherry supplements are a far better way of eradicating this ailment (compared to simply eating cherries) as they are formulated to the exact dosage you need to take every day to lower your uric acid levels.
Q: How does uric acid supplement help?
A: Different specialty supplements and vitamins for hydrogen urate ions have very varied modes of action but it mostly condenses into one thing; the lessening of the levels of this by-product of the metabolism of purine. While some specialty supplements will work to inhibit the production of this by-product from a cellular level, others will endeavor to mop it up from the Golgi apparatus and oversee its swift excretion through the kidneys.
Q: Which supplement is better for gout-tart cherry or black cherry?
A: As much as both may aid in the relieving of pain or discomfort brought about by crystalline arthritis, there's little doubt that tart cherry ranks superior here. A study carried out back in 2014, for instance, revealed that tart cherries were able to significantly lower one's level of hydrogen urate ions - the major culprit behind crystalline arthritis. By increasing the content of antioxidants in your body and lowering the overall cumulative amount of hydrogen urate ions, tart cherries are at a unique position of lessening the severity or frequency of crystalline arthritis attacks.
Q: What otc meds can you take if you think it's gout?
A: Crystalline arthritis medications can be split into two; painkillers for relieving pain and specialty supplements or vitamins for lowering one's hydrogen urate ion levels. For painkillers, simple NSAIDS such as naproxen and ibuprofen can do a lot to relieve swelling and pain (albeit temporarily) during a sudden and severe crystalline arthritis attack. However, a more long-term approach must involve a supplement that can flush out the toxins from the bloodstream. In this category, plant-based OTC relievers are often more reliable and safer than their conventional counterparts.
Details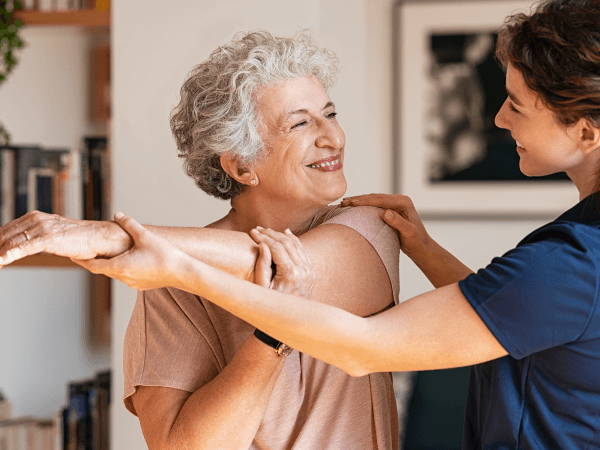 Balanced Acid Levels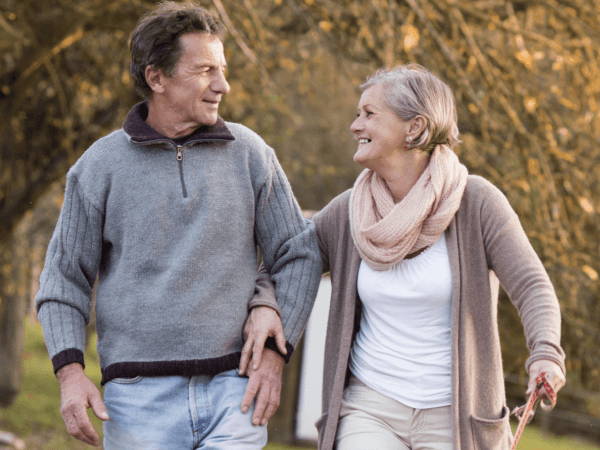 Gout Release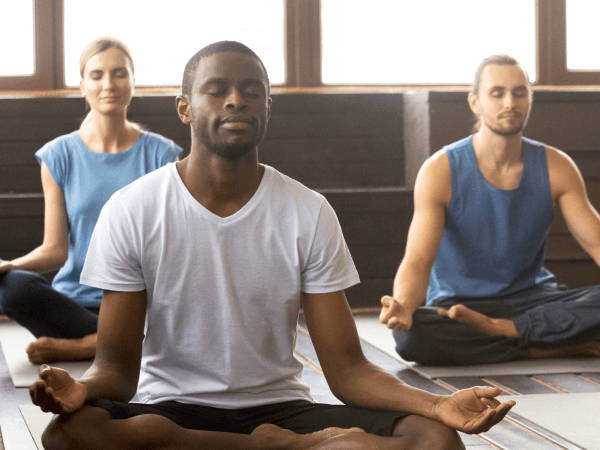 Joint Support