Biotin, Keratin, Collagen
BIOTIN, KERATIN AND COLLAGEN PILLS - EASY WAY TO LOAD UP YOUR HAIR SKIN AND NAILS VITAMINS
Taking Vitamins for hair growth has without a doubt become very popular in cosmetic circles in the last decade. Nevertheless, many women still find it hard to believe that one can just pop a few pills or mix a powder into their morning tea, then get that elusive glowing complexion complete with shiny strands of radiant hair and healthy nails that rarely break. But, unbelievable and impossible as it may sound on paper, science has been kind enough to gift us such supplements that are proven to take our beautification game to the next level. You still, however, have to find the right one for you.
BIOTIN VITAMINS FOR HAIR SKIN AND NAILS BENEFITS
Biotin, collagen and keratin are the main fundamentals for a healthy and glowing complexion. A deficiency in any of these, possibly due to a poor diet or disease, is likely to manifest itself in brittle nails, rough-looking skin and pale or lackluster hair. So, forget all the external creams, oils and ointments that promise overnight results, a glowing persona is usually built from the inside out.
Therefore, bolstering your makeup regimen with a well-developed liquid vitamin a supplement such as this one from Wellabs is guaranteed to re-invent and redefine your attractiveness. This is what you need to start turning heads the next time you take a stroll down the street.
THE KERATIN SUPPLEMENT COMPONENT COMES IN HANDY IN MAKING YOUR HAIR STRONGER
Biotin, collagen and keratin are the main fundamentals for a healthy and glowing complexion. A deficiency in any of these, possibly due to a poor diet or disease, is likely to manifest itself in brittle nails, rough-looking skin and pale or lackluster hair. So, forget all the external creams, oils and ointments that promise overnight results, a glowing persona is usually built from the inside out.
Keratin also plays a crucial role in promoting the fast healing of wounds and speedy recovery from joint injuries. Remember that it is the basic protein structure of the physical outermost region of any organ in your body; healthy levels are paramount if you are a physically active person to prevent excessive wear and tear.
BIOTIN FOR NAILS IS IMPORTANT IN PREVENTING BREAKAGES AND BRITTLENESS
Also popularly known as vitamin B7 or H in fitness circles, biotin has been proven to play a significant role in aiding the body utilize and metabolize proteins that are needed to maintain healthy nail cells, skin and hair. It is actually the reason behind brittle nails, unexplained hair loss and eczema among people who are severely deficient in this nutriment. In such cases, a suitable biotin collagen supplement can go a long way in correcting these types of problems.
Leading trichologists and dermatologists recommend a daily intake of approximately 30mcg of pure biotin. This can be a big ask for people who rarely find the time to consume several servings of vegetables, meat and eggs on a daily basis. In fact, according to recent reviews and studies, most people who are deficient in this nutriment are hardly aware of it. Which, of course, makes it even more important for you to get into a routine of supplementing your dietary intake with biotin and keratin pills particularly if you are on a strict vegetarian diet.
Apart from giving you attractive nails and skin, biotin gained from the supplement also goes a long way in supporting a healthy metabolism in the grand scheme of things. For starters, it aids in the conversion of glucose from its constituent carbohydrates then into energy that can fuel the body's functions. Secondly, it helps broken down amino acids carry out their intended bodily functions after they are assimilated into the bloodstream. Lastly, it is also believed to be beneficial in increasing the levels of HDL or 'good' cholesterol in the blood and lessening the levels of LDL or 'bad' cholesterol.
Moreover, scientists recommend healthy biotin levels for optimum mental sharpness and cognitive function as well as reduced inflammation. So, if you are looking for an all-round nutritional powerhouse, then this might just be it.
COLLAGEN HAIR SKIN AND NAILS IS NECESSARY FOR A PLUMP-LOOKING, HEALTH AND ATTRACTIVE SKIN
Whether you are a man or woman, nothing conveys healthiness and attractiveness better than a glowing skin. Just like keratin, your body's collagen content is a naturally-synthesized protein that is responsible for the smooth, filled out and plump appearance of well-moisturized youthful skin. And when the levels of collagen go down (as it often does with advancing age) unsightly fine lines and wrinkles replace what was once an alluring visage.
In other words, if you have out there searching for the ultimate fountain of youth, then you have deservedly stumbled upon it. One industry-supervised research showed that women above the age of 35 who took multi collagen capsules regularly for a year had less skin breakouts and far fewer fine lines and wrinkles than their counterparts who did not, all other factors held constant.
Aside from cosmetic benefits, it is important to know that collagen is the most abundant physical protein in the body. It forms a majority of all connective tissues that make a number of body parts including the muscles, ligaments, tendons, skin and bones. Recommended levels of this protein are required to maintain the structural integrity of the body including relieving joint pain and preventing the onset of osteoarthritis.
WHY YOU SHOULD INVEST IN OUR WORKING FORMULA CAPSULES TODAY
The building blocks of healthy hair, skin and nails are difficult to get without the assistance of an organic, chemical-free and proven supplement. You must have heard of the famous adage, 'True beauty radiates from within.' Well, it turns out that is much truer and direct than we thought at first. So whether you are looking to boost your collagen stores, increase your keratin uptake or remain wrinkle-free for as long as humanly possible, add Wellabs to your cart and you won't be disappointed.
Collagen, Biotin, Keratin, Vegetable Capsules, Folate, Calcium, Bamboo Extract, Coconut Oil.
Our multi-nutrient supplement complex is formulated and manufactured in the USA. We guarantee that each single batch of our hair, skin and nail supplement is a talisman of the highest quality of nutritional standards that our Wellabs brand is renowned for. The capsules are not just easy-to-take but also devoid of artificial colors, gluten, corn syrup, GMOs and animal-based products.
HOW TO USE BIOTIN, KERATIN AND COLLAGEN PILLS
Our completely safe and side-effect free formula is designed to naturally boost the health of your skin and nails at an affordable price point. You only have to take 2 of these capsules a day alongside your usual meals to start enjoying a redefined appearance. The ingredients are extremely bioavailable and gentle on one's digestive system.
This clinically proven formula is not intended in any way or form to diagnose, cure, manage or eliminate any particular disease or ailment. Please keep well away out of the reach of children.
Q: What supplement helps hair most: keratin, biotin, collagen?
A: The three i.e. collagen, keratin and biotin are all important building blocks for the growth, development and maintenance of a healthy-looking hair. Their presence in the right percentage and healthy levels is paramount for you to sport a shiny radiant mane throughout all seasons. However, that being said, hair is essentially keratin from a purely physical standpoint. Its deficiency (among the three) is likely to have the most devastating impact on the state of the healthiness of your hair.
Q: Can you take collagen and keratin together?
A: Yes, indeed, you can. The two organic compounds are not known to interact with each and neither have they been observed to cause any undesirable side effects. In fact, most multi-nutrient capsules and drops often pack these two together to improve the likelihood of you solving two problems at the same time.
Q: Is collagen or biotin better for hair growth?
A: Biotin is mainly involved in the stimulation of hair growth while collagen is the structural part of the protein involved in the maintenance of hair follicles. Therefore, it is safe to say that both are necessary if you are to avert hair breakage and stunted growth. Fortunately for you, you will rarely have to decide between the two as most OTC supplements are fortified with both of them as the main working ingredients.
Q: Can collagen cause weight gain?
A: No, on the contrary, collagen has been observed to aid with weight loss, improved skin texture, better GI health and less inflammation.
Details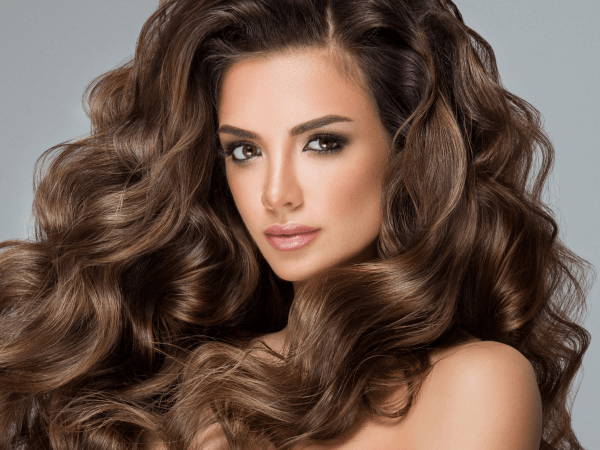 Healthy Hair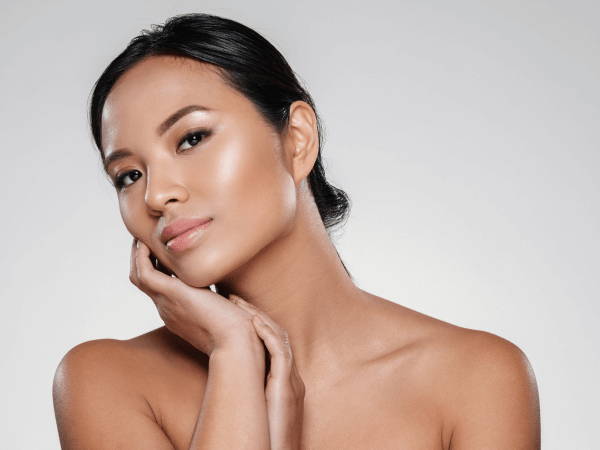 Healthy Skin
Healthy Nails