Testosterone boosters have really come a long way - there was a time when they were shrouded in mystery, indifference and chagrin. Back then, admitting that you're looking for a quality testosterone booster was akin to acknowledging that you were not 'man enough. The numerous myths and misconceptions that revolved around this niche certainly did not help things either. As a man struggling with dwindling t-levels it was a really tough spot to find yourself in. Nonetheless, the realization that testosterone boosting supplements pack a multitude of health benefits has contributed immensely to lifting the veil off this highly misconstrued subject.
Here's the thing; testosterone peaks quite early in a man's life - somewhere between 18 and 22 to be specific. You will never be as virile, daring and intrepid as you were at this stage of your life. Everything seems to be a bit easier at this point, even recovery after an intense workout is nothing more than a walk in the park. But after this brief period, a slow but inevitable decline begins. Fortunately, here is where natural testosterone supplements come into play.
Unearthing Wellabs Testosterone Booster Benefits
Your T-levels are the life-force that determines a whole range of stereotypical male traits; including your muscle mass, competitiveness, energy, primal motivation and, most importantly, your sex drive. You'd be hard-pressed to come across another hormone that has a greater bearing on your masculinity than this one. That's actually the reason it's critical to find the right over-the-counter testosterone booster as you get older to keep up with the inescapable drop-off in your T-levels that starts as early as 25.
When it comes to recapturing your masculinity and primal male energy, Wellabs leaves no stone unturned. Here's a collection of some of the amazing testosterone booster benefits you can look forward to.
Stay Lean, Shredded, and Ripped with Wellab's Testosterone Booster Weight Loss Package
It may be just a sex hormone, but you'll be incredibly surprised by how consequential it is in the fullness of time. Your t-levels, for example, have a say on how quickly you can lose weight, build a formidable muscle mass and stay shredded. It then follows that the dip which starts in a man's 30s and beyond makes it exceedingly harder for him to lose the beer gut, get a set of ripped washboard abs or build an imposing masculine frame.
You see, your t-levels have a direct impact on your energy, self-drive and hunger for self-improvement. It then goes without saying that you will find it significantly easier to sustain a grueling workout regimen when your t-levels are off the peak and beaming with raw masculine vigor. Besides, this sex hormone has been shown to increase the conversion of fat into muscle when you're under a load of weights in the gym.
So if you're wondering what do testosterone boosters do? They help men stay in the fight. They give a helping hand to men who desire to remain in the very best shape of their lives for as long as humanly possible, even when Mother Nature and Father Time are conspiring against them.
Pump Like a Seasoned Pro with an All-Natural Testosterone Booster for Working Out
A combination of natural ingredients in our testosterone pills for working out has made it possible for us to develop an effective formula for bumping up your energy levels in the gym. Take your workout routine to the next level by tapping into the ability of this sex hormone to fuel the impetus to hit the weights and challenge your limits. Experts believe that your t-level influences your metabolic activity and, consequently, the conversion of the food taken into productive energy. Intrinsically, taking a testosterone booster for working out is like having a secret weapon that grants you greater endurance to keep alive a rigorous, intense and arduous workout regimen.
So, to answer the common question, "Should I take testosterone booster before workout?" Most definitely! Apart from giving you the propulsion to take things to a higher notch in the gym, heightened t-levels are associated with rapid muscle mass growth and faster fat loss. If anything, it should be a no-brainer to invest in Wellab's t-booster supplement if you're having a hard time getting any meaningful results weeks or months after starting a workout program.
Re-awaken Your Libido with Wellabs Testosterone Booster for Sex
A downturn in your t-levels that starts in your 30s can impact your libido and sex-drive in more ways than one. For starters, understand that this is a sex hormone. To that effect, it has a say on your sexual function, desire and overall vitality. It then becomes obvious that low T-levels will most likely translate to low or no sex-drive at all, which explains why some men have troubled sex lives as they get older. The hormone also plays a role in boosting the flow of blood to the penile tissue by eliminating any physical or mental inhibitions that would restrict it. Getting and sustaining amazing erections thus becomes virtually effortless when you're beaming with testosterone.
Secondly, by now you are already aware that healthy T-levels are necessary for the improved stamina, endurance and vitality that can keep up active sex life. It's no wonder that a majority of men notice a dip in their carnal capabilities after hitting their mid-30s going forward. Nevertheless, the existence of such a proven testosterone booster for sex gives you the rare chance to recapture and relive the primeval virility from your younger years, thanks to the presence of ingredients such as Horny Goat Weed in its formulation.
Thirdly, high t-levels mean that you're less likely to be depressed or suffer from low self-esteem issues. This underrated boost in confidence and the feeling of well-being is sometimes all that you need to turn around your libido and sexual desire. In other words, all of this translates to a fulfilling sex life that is devoid of common problems that plague a majority of men such as erectile dysfunction, delayed orgasms and adult-onset impotence.
Main Ingredients:
Calcium (as Calcium Carbonate) - 617 mg
Proportional Blend: (Equivalent to) 1484 mg
Horn Goat Weed Leaf Extract (Epimedium Sagittatum) (Leaf), Tongkat Ali 100: 1 Extract (Eurycoma Longifolia Jack) (Root), Saw Palmetto Extract (Serenoa Repens) (Fruit), Orchic Substance, Wild Yam Extract (Dioscorea Opposite) (Root), Sarsaparilla Extract (Smilax Galbra) (Root), Nettle Extract (Urtica Dioica) (Root), Boron Amino Acid Chelate.
Other Ingredients: Microcrystalline Cellulose, Magnesium Stearate, Sodium Starch Glycolate.
Arguably one of the biggest concerns regarding how to take testosterone booster involves and revolves around when to take testosterone booster and dynamics around it. Nevertheless, Wellabs t-level pills are formulated to be taken at any time of the day; although it would suit you much better if you got into a habit of taking two capsules before hitting the gym for your workout at the start of the day. Bear in mind that our capsules have the unmatched ability to elevate your energy levels to go above and beyond what you're currently used to. In a way, it would be more helpful if you found a way of matching this to the start of your day to reap maximum benefits out of it.
We recognize that our capsules are incredibly poised to release energy while improving your vigor and sex drive, more so sometimes even better than you would expect. Having said that, it is imperative to make it clear that this male vitality booster is not intended to manage, cure, or treat any specific medical condition. Ensure that you get an all-clear from your pharmacist or physician before starting to take these pills if you are already on another long-term medication to prevent an avoidable ingredient interaction. Otherwise, keep the capsules in a cool, dark and dry place out of the easy reach of young children or pets.
Q: Do testosterone boosters work? So testosterone supplements work? Do test boosters work? Does test boost work? or Does testosterone supplements work?
A: Yes, they do but there is a catch. The only test boosters that work as advertised are those that employ only a host of natural-based ingredients that are proven to awaken your lost virility. These ingredients include the likes of Tongkat Ali, Saw Palmetto and Horny Goat Weed. Wellabs capsules are an ideal example of how these three ingredients can be infused together to re-establish your lost vitality, boost energy levels (for a better workout) and, most crucially, improve the state of your life. All of these are without the dangerous toxins and potentially harmful chemicals of standard anabolic steroids. The bottom line is that these pills can indeed help you re-invigorate your life, but you have to do your own due diligence and select capsules from a proven manufacturer.
Q: Are testosterone supplements safe?
A: As long as the supplements are crafted from hand-picked, natural and 100% proven ingredients then they should be safe enough to be used with minimal or no side effects at all. That aside, it is always advisable to consult with your physician or primary caregiver before starting to use any supplement (not just test boosters) if you have an underlying medical condition that you are managing using a long-term prescri-ption. This lowers the likelihood of suffering unnecessary drug interactions or lowering the effectiveness of your primary prescri-ption.
Q: What does a testosterone booster do?
A: A t-booster is designed to elevate your levels of testosterone which could potentially improve your libido, workout discipline, sexual performance and increase your muscle mass. Remember that this is a male sex hormone that controls a host of secondary sexual characteristics that are associated with masculinity such as body hair, muscular frame, production of sperm, bone density, mood, erectile function and libido. Although the hormone is present right from birth, it mostly peaks during puberty before starting a slow but sure decline starting a man's mid-20s going forward. Test boosters attempt to stop and reverse this drop-off by stimulating the body's ability to re-synthesize this very important hormone.
Q: How do testosterone boosters work?
A: Test boosters are supplementary capsules or pills that may be used to elevate one's blood t-levels. Having low to no amount of this important sex hormone that is involved in a variety of life-supporting functions could predispose you to a number of health problems such as prostate, osteoporosis and heart diseases. T-boosters work by stimulating your gonad testosterone-producing cells to synthesize more of this sex hormone or creating the best prevailing conditions to allow an unhindered production and sustenance of high t-levels. Either way, if done the right way, it has proven to be beneficial in improving one's energy levels, treating erectile dysfunction, sprucing up their workout regimen, elevating sex drive and reversing muscle atrophy.
Details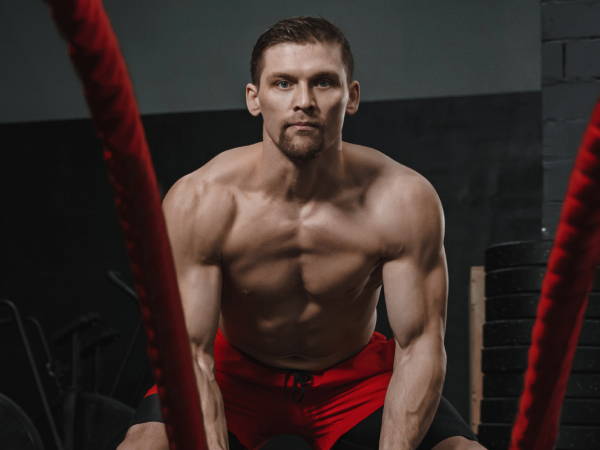 Can Help Slow Graying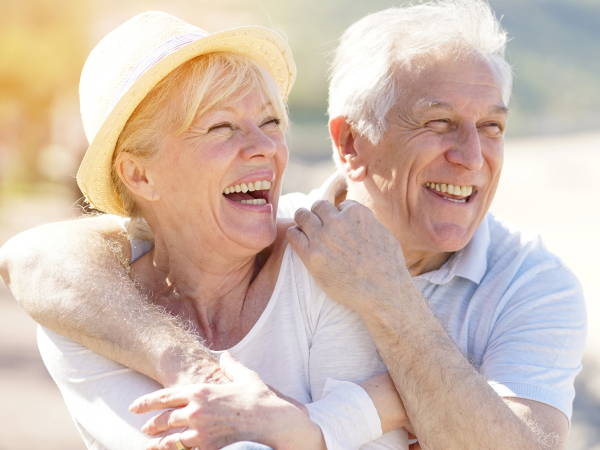 Promotes Healthy Hair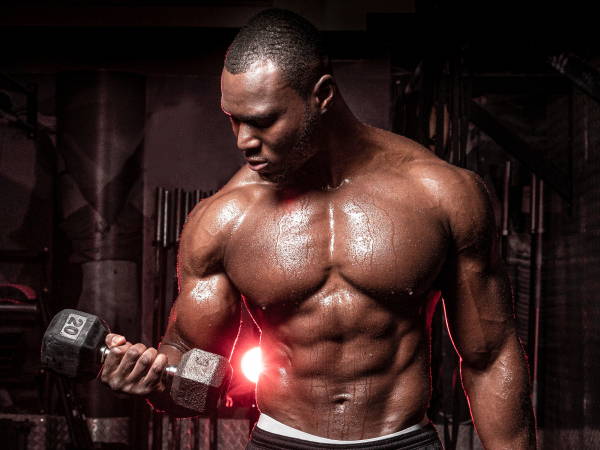 Can Prevent Thinning